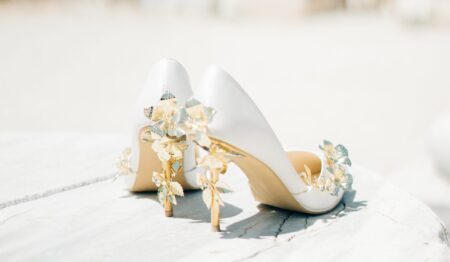 Perfect Pair Made Perfect
Cinderella is proof that a new pair of shoes can change your life. Now that you have found your Prince Charming, let us help you find the perfect shoes to walk in.
Ladies of all ages and time have always hunted for the perfect pair. Not only Cava Prive's shoes are easy on the eyes, easy on the wallet, they are also easy on your feet! It does not get any better than this—quality, beauty, affordability, and comfort—all at the same time. They will be the perfect shoes for any occasion, accompanying you to walk the best day of your life.
Now the perfect pair gets even more perfect! Ever since our first collaboration, the demand just keeps increasing. That's why we keep on innovating together to launch the latest trends of shoes. By combining the best of both worlds—expertise in shoes production technique and creative innovation of accessories—together with Cava Prive and NOMA, no shoes request is impossible!